21 Sep

Getac ZX70

Redefining What it Truly
Means to be Mobile

Compact and powerful, the ZX70 7" fully rugged Android tablet is just the right size with a thin and light, ergonomic design that's easy to hold in one hand, making it the ideal solution for improved mobile productivity. The ZX70 provides the best battery runtime performance in its class for mission-critical field operations. Rugged to the core, the ZX70's design is optimised for a wide variety of configurable features and no-compromise ruggedness.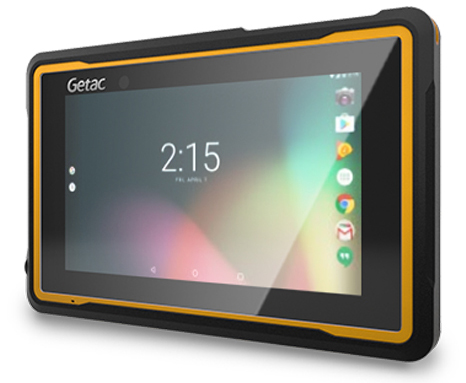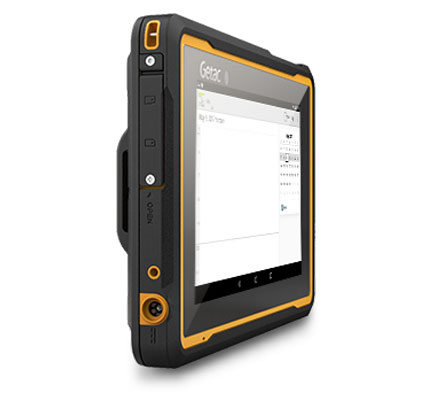 Compact & Mobile
Surprisingly thin and light, the ZX70 is small enough to hold comfortably in one hand yet big enough to help you get your job done. The arc case design makes it easy to grasp and use, while the overall ergonomics are readily accepted by workers which means improved productivity & faster ROI.
Android 6.0 OS
The ZX70 is powered by the Android 6.0 operating system. It's familiar interface makes the tablet easy to use while also providing access to millions of existing apps on the Google Play store.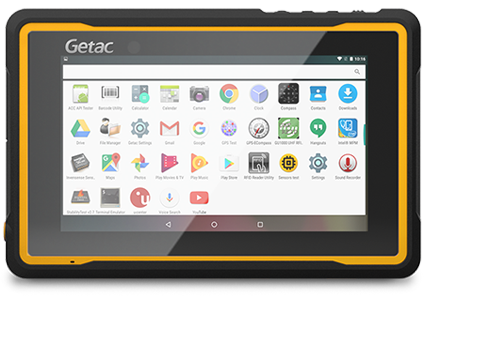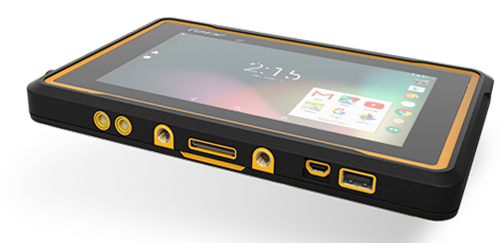 Brilliant, Sunlight Readable Display
The ZX70 features a 7" inch IPS, sunlight readable display. Our 580 NIT screen is brighter than the competition, enhancing readability in the toughest work environments.
LumiBond® 2.0- Better, Brighter, Stronger
Responding effortlessly to your every touch, our revolutionary LumiBond 2.0 touchscreen technology bonds the display glass with the touch panel and LCD, creating a single panel that is more durable and readable, and offers better contrast and more crisp colours than any other rugged display. It features two advanced touch modes (Touch/Rain, Glove/Pen), and the included hard-tip stylus enables you to capture signatures and take more precise notes on drawings, maps or forms.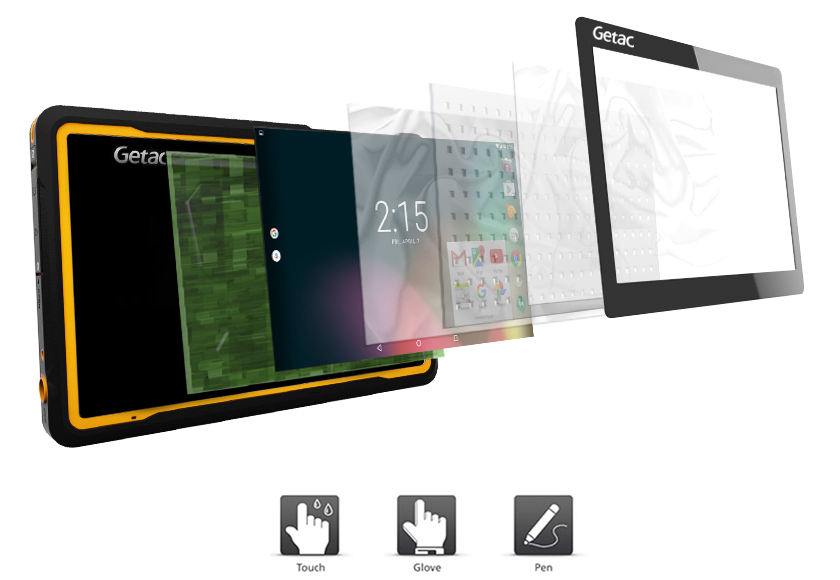 Full-Shift Battery Life
The ZX70 provides the best battery runtime performance in its class for mission-critical field operations. A high-capacity main battery delivers the power to move freely into the field and away from power outlets.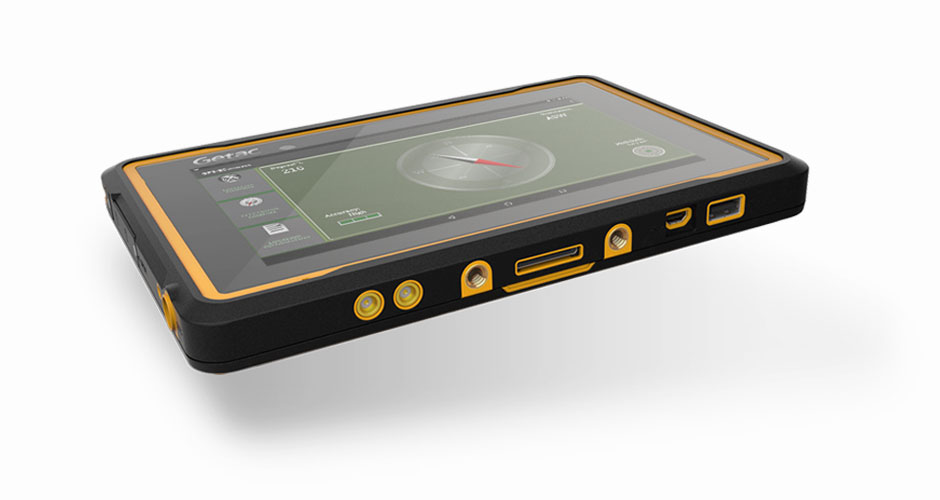 Front and Rear Cameras
Full HD front and 8MP rear cameras make data capture, video conferencing, training and diagnostics in the field convenient and easy.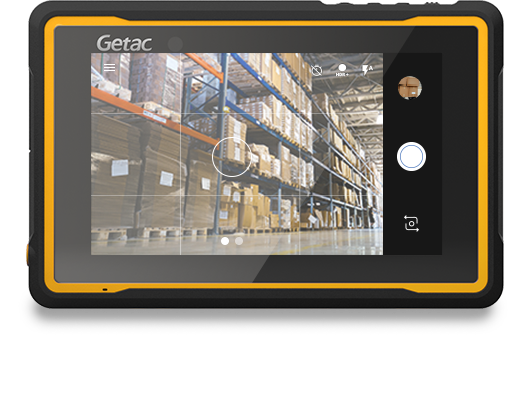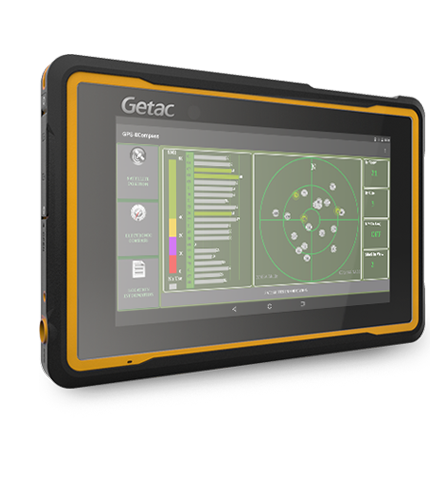 Configurable & Purpose-Built
The ZX70 is designed to be a purpose-built tool with a host of configurable options to fit the way you work, including dedicated GPS + 4G LTE cellular data, WiFi+BT, 1D/2D Barcode Reader and NFC/RFID.


Built to Survive
Only Getac manufactures rugged tablets down to the chassis. The ZX70 was engineered to survive drops, shocks, rain, vibration, dust, liquid and more. IP67 certified, the ZX70 can be submersed in 1 meter of water for up to 30 minutes. It is certified to a MIL-STD 810G six foot drop rating.
Extreme temperatures: Being able to work in any environment is critical, even freezing cold conditions. The Z710 rugged tablet can be operated in temperatures from -21°C to 60°C.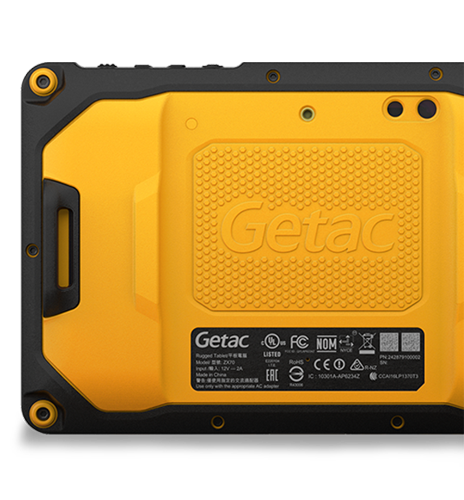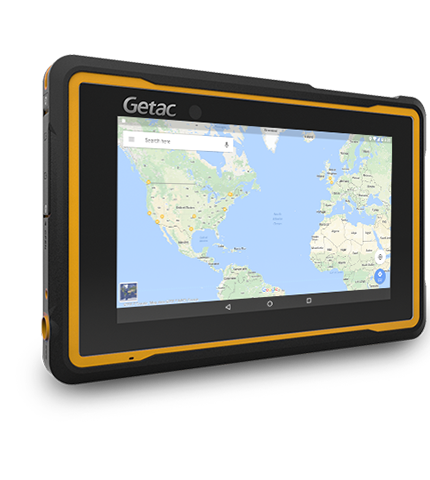 ATEX and IECEx Certified
Certified for hazardous locations, the ZX70 fully rugged tablet offers optional ATEX and IECEx Zone 2/22 certification for use in potentially explosive atmospheres.


Bumper to Bumper Warranty


Nothing says quality like a manufacturer standing behind their product. We've designed the ZX70 from the inside out to survive drops, shocks, rain, vibration, and more. We're confident in our quality and that's why the rugged ZX70 comes standard with a 3-Year bumper-to-bumper warranty. It's the peace-of-mind protection of knowing you're covered.
Covers Everything
Getac's warranty includes all major system components.
Accidental Damage
Getac's warranty includes coverage for accidental acts and exposure to environmental conditions.
Genuine Parts
Getac's warranty repairs are carried out by expert technicians using Getac original production parts.